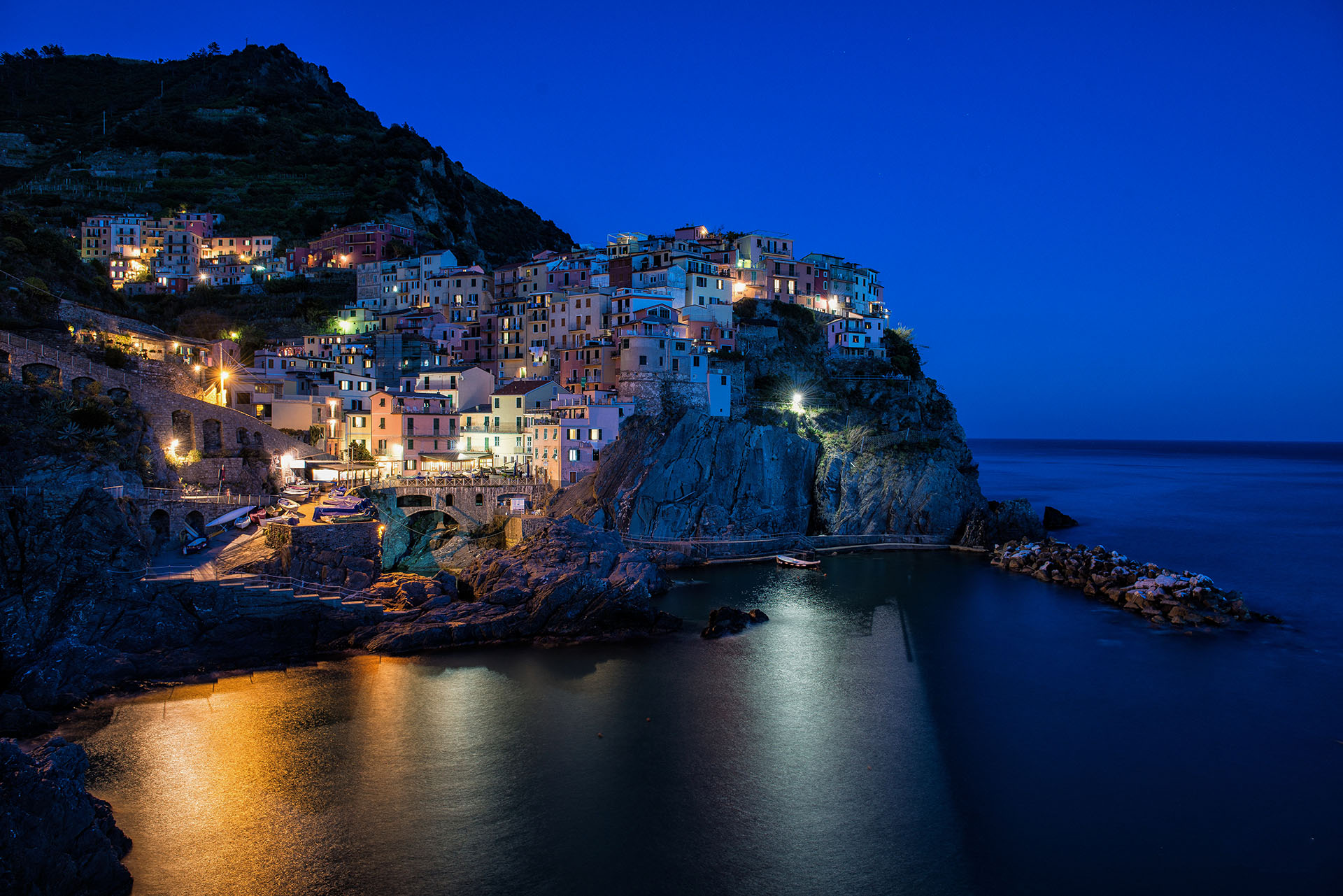 The Cinque Terre is a rugged portion of coast on the Italian Riviera. It is in the Liguria region of Italy, to the west of the city of La Spezia, and comprises five villages: Monterosso al Mare, Vernazza, Corniglia, Manarola, and Riomaggiore. The coastline, the five villages, and the surrounding hillsides are all part of the Cinque Terre National Park and is a UNESCO World Heritage Site.

Over the centuries, people have carefully built terraces on the rugged, steep landscape right up to the cliffs that overlook the sea. Part of its charm is the lack of visible corporate development. Paths, trains and boats connect the villages, and cars cannot reach them from the outside.
The villages of the Cinque Terre were severely affected by torrential rains which caused floods and mudslides on October 25, 2011. Nine people were confirmed killed by the floods, and damage to the villages was extensive.
The first historical documents on the Cinque Terre date back to the 11th century. Monterosso and Vernazza sprang up first, while the other villages grew later, under military and political supremacy of the Republic of Genoa.