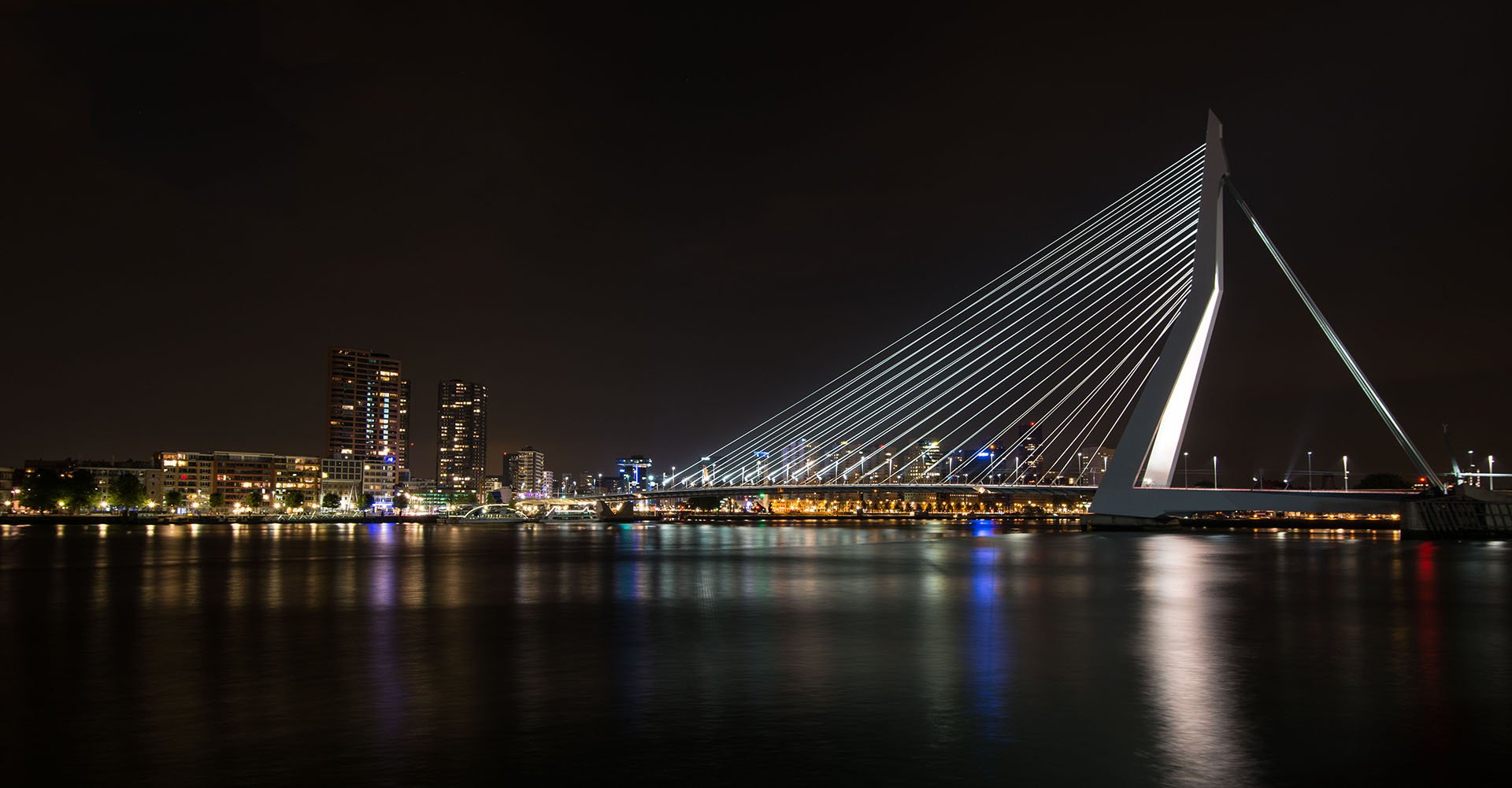 The Erasmus Bridge (Dutch: Erasmusbrug) is a combined cable-stayed and bascule bridge in the centre of Rotterdam, connecting the north and south parts of this city, second largest in the Netherlands. The bridge was named after Desiderius Erasmus a.k.a. Erasmus of Rotterdam, a prominent Christian renaissance humanist.

The 802-metre-long (2,631 ft) bridge across the New Meuse was designed by Ben van Berkel and completed in 1996. The cable-stayed bridge section has a single 139-metre-high (456 ft) asymmetrical white pylon with a prominent horizontal base, earning the bridge its nickname "The Swan".
The southernmost span of the bridge has an 89-metre-long (292 ft) bascule bridge for ships that cannot pass under the bridge. The bascule bridge is the largest and heaviest in Western Europe and has the largest panel of its type in the world.

After costing more than 165 million Euros to construct, the bridge was officially opened by Queen Beatrix on September 6, 1996.