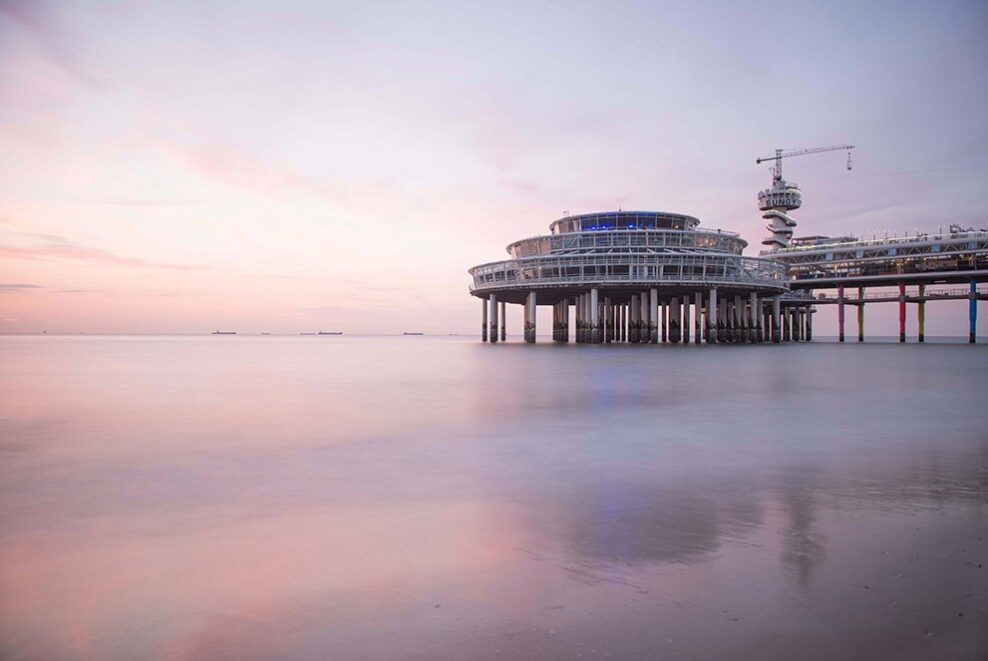 The Scheveningen Pier is a pleasure pier in the Dutch resort town of Scheveningen near The Hague. Opened in 1959, the current pier is the second in the town, the first being lost just after, and as a result of, the Second World War.
On 17 September 1959 the current structure, designed by Dutch architects Hugh Maaskant and Dick Apon from Rotterdam, was opened by the then mayor of The Hague, Hans Kolfschoten. Its unusual construction boasts two levels for the main pier, the lower deck a closed-in section, the upper open to the elements, and four terminal sections called 'islands', each originally with a separate focus. Its total length is 382 meters.

After a period of decay the pier was purchased in 1991 by the Van der Valk group for one Dutch guilder. The company invested about 20 million euros in the pier, refurbishing the main span and one island, constructing a restaurant and casino. Following a fire in 2011 a new period of decay began and the pier was declared bankrupt in early 2013. The whole structure was closed in October 2013 by the town management, because the structure was no longer safe.