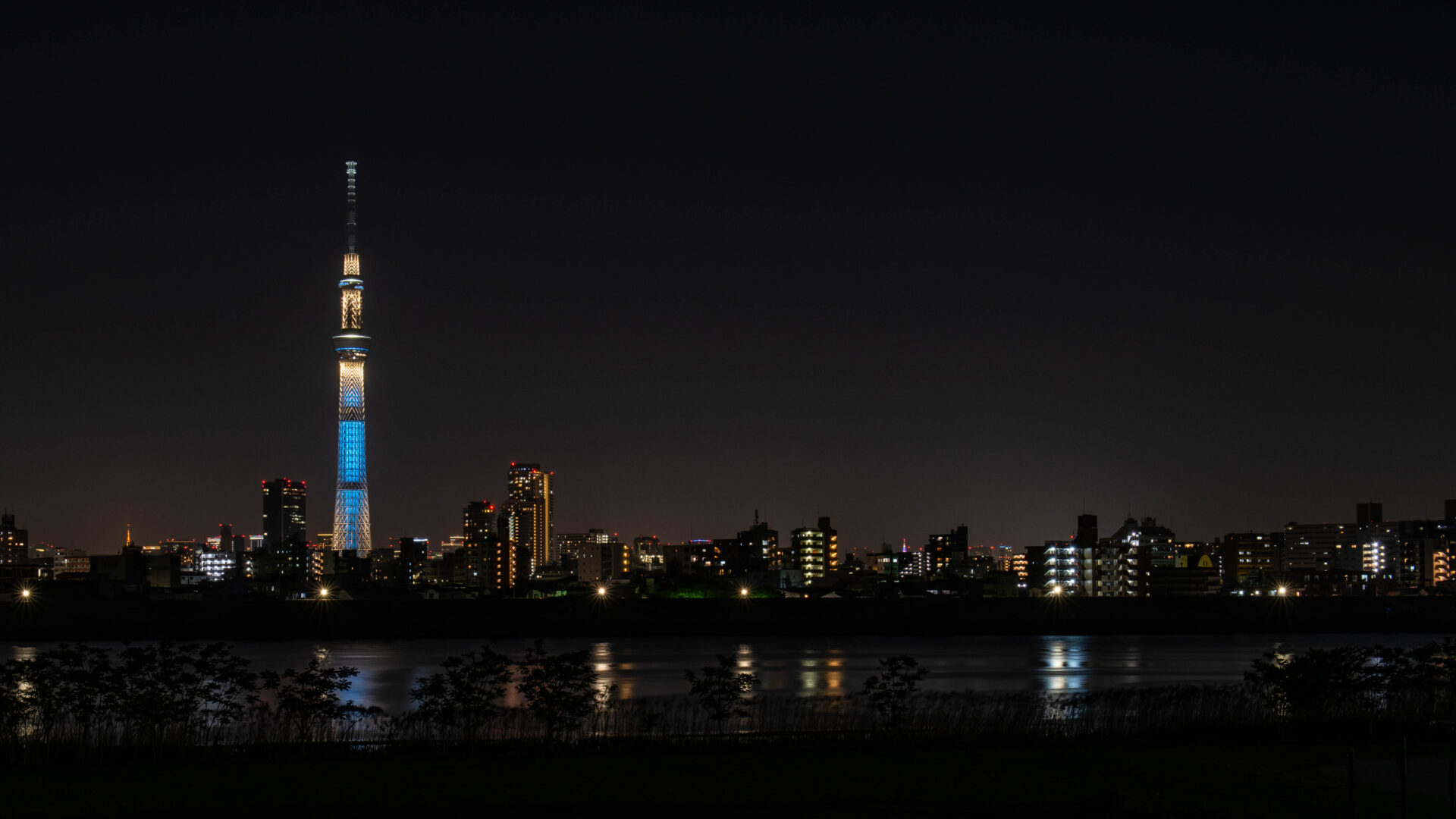 Tokyo Skytree is a broadcasting, restaurant and observation tower in Sumida, Tokyo, Japan. It became the tallest structure in Japan in 2010 and reached its full height of 634.0 metres (2,080 ft) in March 2011, making it the tallest tower in the world, displacing the Canton Tower, and the second tallest structure in the world after the Burj Khalifa (829.8 m/2,722 ft).
The design was published on 24 November 2006, based on the following three concepts:

– Fusion of neofuturistic design and the traditional beauty of Japan
– Catalyst for revitalization of the city
– Contribution to disaster prevention – "Safety and Security"

Tokyo Skytree also resembles a 5-storey pagoda from historical Japan helping it fit to the historical area of Asakusa. The base of the tower has a structure similar to a tripod; from a height of about 350 m (1,150 ft) and above, the tower's structure is cylindrical to offer panoramic views of the river and the city. There are observatories at 350 m (1,150 ft), with a capacity of up to 2000 people, and 450 m (1,480 ft), with a capacity of 900 people. The upper observatory features a spiral, glass-covered skywalk in which visitors ascend the last 5 meters to the highest point at the upper platform. A section of glass flooring gives visitors a direct downward view of the streets below.